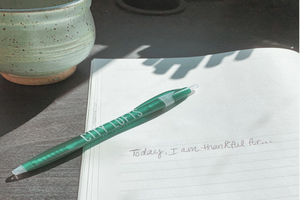 ---
With 2020 near the end, City Lofts on Laclede promoted mental health and self-care by hosting a special challenge for residents.
The first day of the challenge was themed "30 Minutes of Self-Care". Since Self-care looks different to everyone, the City Lofts on Laclede team encouraged different ways of re-centering including bubble baths, reading a good book, playing a favorite game, and more. Day two was themed "Sharing Positivity" by encouraging residents to switch a negative habit or thought for a positive one. The momentum continued throughout the week with themes of "Call a Friend or Family Member", "Pay It Forward", "Take a Thankful Pause" and "10 Minutes of Meditation".
We also were able to offer a free guided Yoga session with a local St. Louis business, Back Trap Yoga. Residents who participated on Facebook and Instagram were eligible to win $25 Door Dash gift cards throughout the week on top of the grand prize Yoga session. This was a successful event and the City Lofts on Laclede team loved showing their support to residents emphasizing different ways to support good mental health.